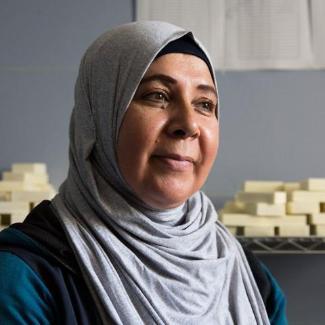 Employ Women Refugees
Sitti Soap is a social enterprise committed to helping women in the Jerash refugee Camp to achieve financial sustainability through skilled work. Jordan holds almost two million Palestine Refugees and the Jerash camp, holds more than 29,000 refugees living on less than 1.25 USD a day. By employing refugee women and men from the disability rehabilitation centre in the camp, Sitti aims to empower and educate refugees through employment.
Your purchase today helps provide employment women refugees in Jerash Camp as well as ongoing skills training.