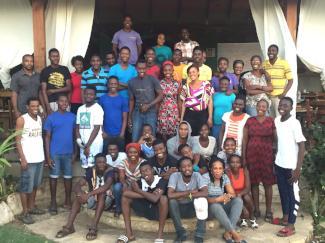 Employ Haitian Artisans
It is estimated that almost 60% of the population in Haiti lives below the poverty line. There is an estimate of 1 million abandon, orphaned, or "Restaveks" (child slave) in Haiti. Providing dignified and sustainable employment to break the poverty cycle is one of the most effective strategies in helping children at risk. Haiti Made pays higher than average wages and prioritizes hiring vulnerable young adults transitioning out of children's homes.
Your purchase today provides 1 hour of dignified work to fight against the orphan crisis in Haiti.