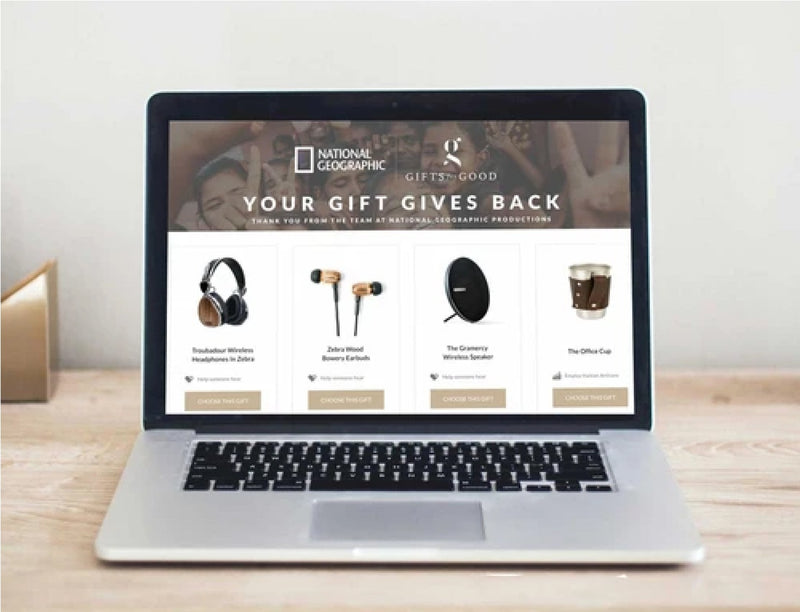 Go the extra mile with GIFTforward®.
A choice of gifts, delivered straight to their inbox. Let employees & clients pick their favorite gift from a collection of gift choices, or give the amount to charity. No more gathering shipping addresses.
Book A Demo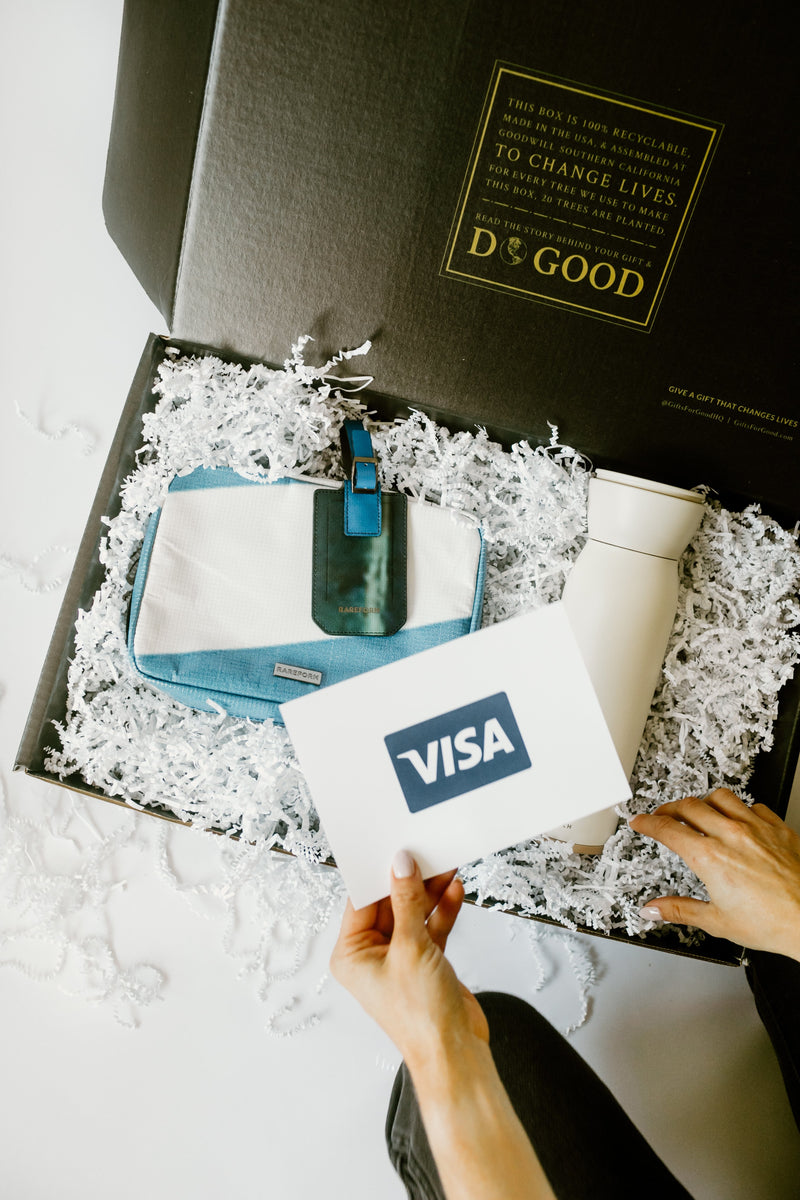 Build a Custom Box
Package a variety of products in a gift box with a branded gift note & sticker.
Get Started
Shop by Cause
With every purchase, you are supporting the issues you care about the most. Gifts for Good ethically purchases products from over 60 nonprofit and social enterprise makers, impacting lives in 72 countries and 50 states.
Email or Bulk Gift Cards
Surprise recipients anytime and from anywhere with an email gift card in their inbox — just provide email addresses, names, and denominations and we'll fulfill them for you!
Or, get ample flexibility with Bulk Gift Codes. Receive a .csv file with
your digital codes, and deliver whenever and however you need them.